Biography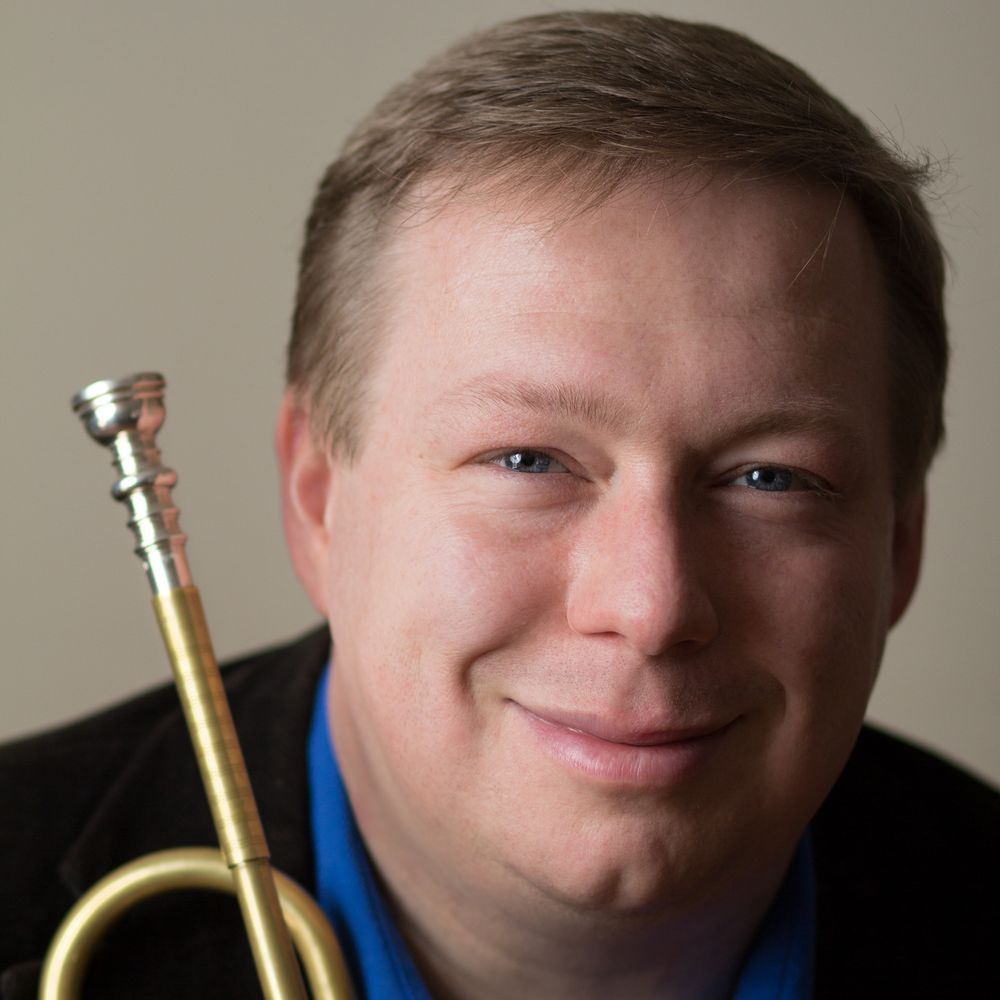 "Brian Shaw epitomizes the versatile twenty-first century trumpeter."
- Elisa Koehler, Fanfares and Finesse
After 15 years in academia as the Julian & Sidney Carruth Professor of Trumpet and Jazz Studies at Louisiana State University, Brian Shaw continues to enjoy an international performing career as a modern and historical trumpet artist. He is Co-Principal Trumpet of the Dallas Winds, Principal Trumpet of the Baton Rouge Symphony, Santa Fe Pro Musica, Spire Baroque Orchestra, and is also a regular guest instructor of Baroque trumpet at the Eastman School of Music.
A native of Southeastern Illinois, Brian was first inspired to play the trumpet when he had a front row seat to hear the great Maynard Ferguson in 1988. Mentored in public school by his band director Steven Bell, he first learned to play music by ear from recordings. He later attended Eastern Illinois University (BMus.) the Eastman School (M.Mus), and the University of Texas at Austin (DMA). His trumpet teachers include Parker Melvin, Ray Sasaki, and James Thompson.
At LSU, Brian has taught applied trumpet and jazz lessons, directs the Jazz Ensemble, and leads courses in jazz arranging, jazz history, and Baroque performance practice. His students have won positions with premier military ensembles and symphony orchestras, performed with leading early music ensembles, and have established successful careers as freelancers, public school music teachers, and in academia.
A noted Baroque trumpet player, Shaw's 2008 recording Virtuoso Concertos for Clarino includes some of the most difficult pieces ever written for the instrument. Early Music America observed: "Shaw's tone is beautiful, and his playing unfailingly musical… His is a voice that will make a major mark on Baroque trumpet playing." His 2014 critically acclaimed modern solo trumpet recording, accompanied by the Dallas Wind Symphony and conductor Jerry Junkin, is titled redshift. Brian is currently completing two collaborative recording projects: a collection of classic recital pieces with pianist Jan Grimes, and an album of jazz and pop songs with his wife, Seattle-based singer Lana Van Boven. Future projects include an album of his compositions and arrangements for jazz ensemble and a recording of pieces for unaccompanied trumpet and trumpet ensemble.
As a jazz trumpet player, Brian leads a big band in Baton Rouge, Louisiana every December, which released a holiday-themed album titled Christmas at the Manship! in 2017. Brian continues his work as co-author (with Nick Smart, Royal Academy of Music, London) on a biography of renowned jazz trumpeter and composer Kenny Wheeler, titled Song for Someone, which will be published by Equinox Books, London. His other books and transcriptions are published by Advance Music, Presser, Schott, and Universal Edition. He is proud to be a Yamaha Performing Artist.
Brian lives in Seattle with his wife Lana, his son, Thomas, and his stepson, Elliot.